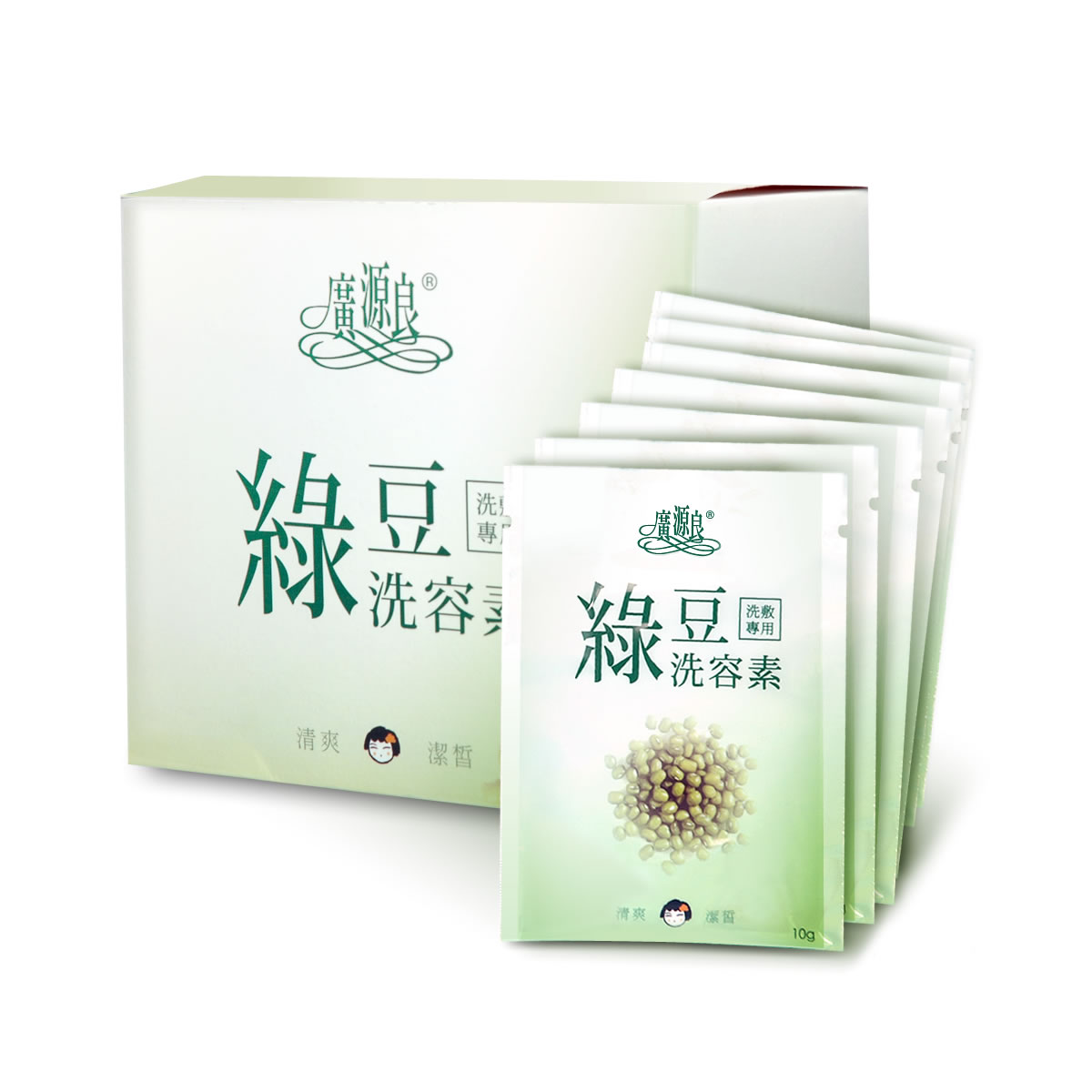 HOT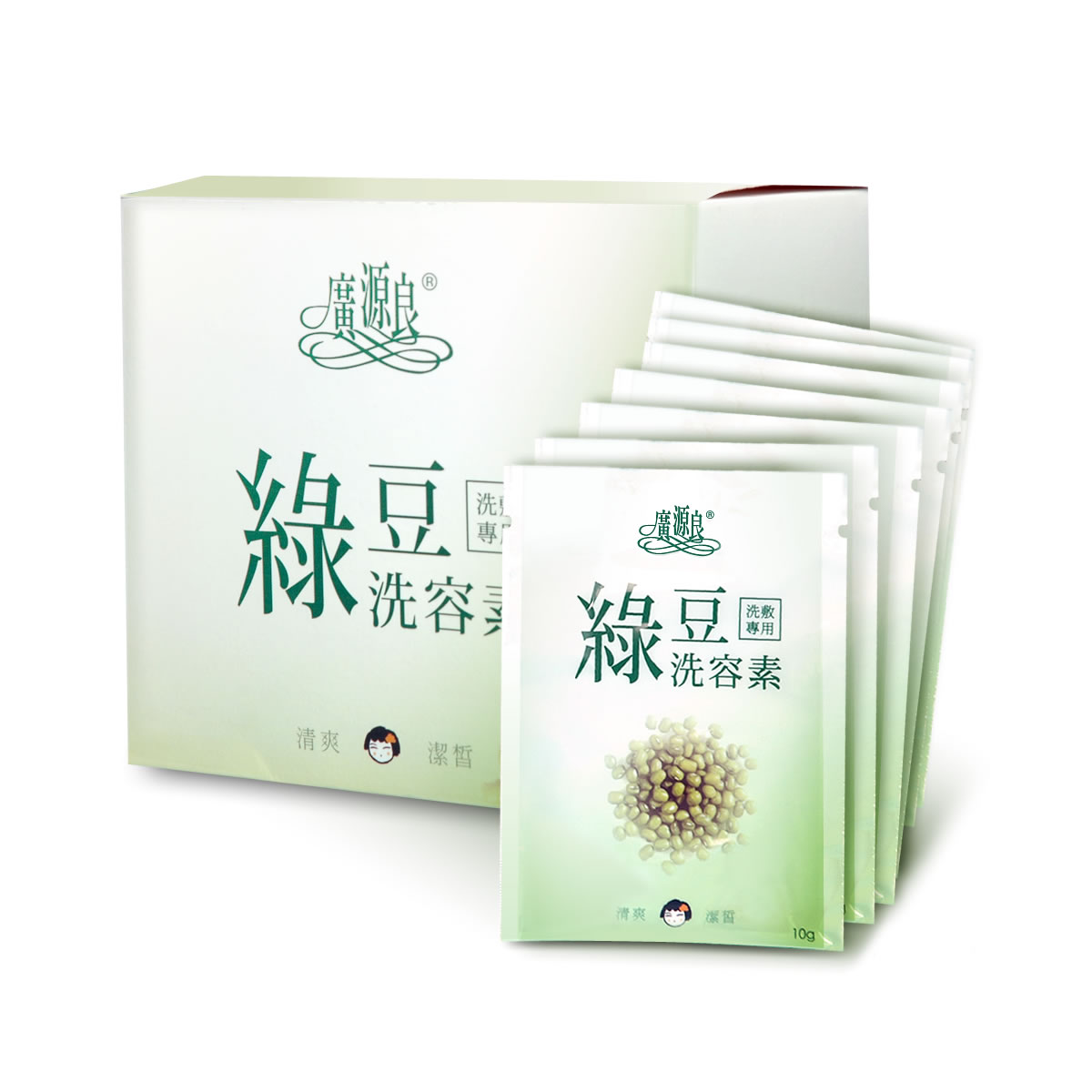 Removing dirt & grease and improve coarse & dark skin.
Mung Bean Facial Wash (Mung Bean Powder) X 20
Multiple active enzymes removes deep dirts from the skin, which not only removes excess old dead horny layer but also leaves your skin smooth and delicate.
Product Information

Applicable skin type: Suitable for the parts of skin with thick horny layer.
Shelf life: 3 years.
Expiration Date: see the label on the package.
Place of Production: Taiwan. Insisting on natural products, KYL provides products that are made in Taiwan (MIT).

Instruction for Use and Precaution

1. Pour some powder to your paml and add some water to make it looks muddy. After applying the muddy solution to your face and gently massage your face, use warm water to wash away excess oil and dirt so that your skin can be both healthy and supple.
2. After removing makeup and washing your face, apply this product along with luffa toner or luffa cleansing gel to your face for about 10 minutes to remove excess oil from your pores.
● If your skin has any abnormal reactions, wounds, redness, or eczema, please stop using the product.
● For sensitive skin, please perform a local test on your skin. Make sure there is no irritation reaction before using the product.
● At the beginning of using this product, it is perfectly normal to experience some minor redness and swelling. However, if the condition persists during the course of using this product, please stop using the product immediately and consult a professional doctor.
● This product is made of grounded green beans without preservatives. After unpacking the product, please complete using the product as soon as possible to prevent it from going bad. Additionally, do not use the product that has already gone bad.
● Please keep the product in a cool and dry place away from the bathroom.
● As a topical powder, this product is not intended to be served orally.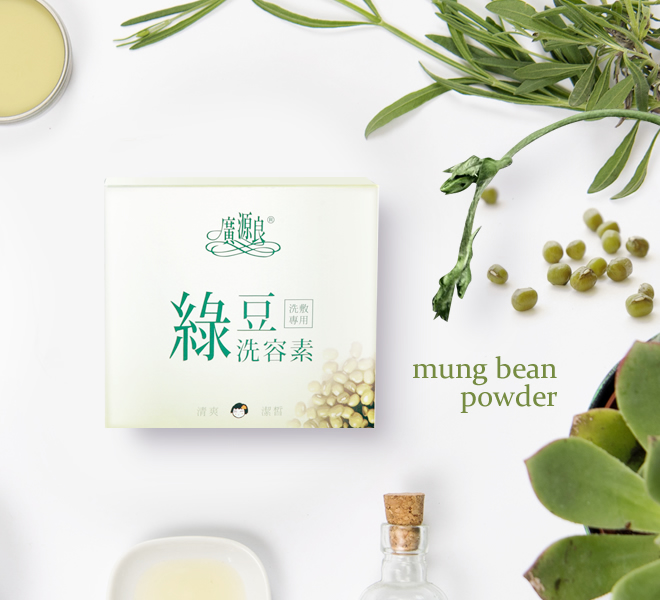 Taking away grease & dirt while whitening dark skin. For purifying, refreshing, massaging, washing and applying.
Our Mung Bean Facial Wash (Powder) contains a variety of natural active enzymes that easily take away deep grease & dirt and exfoliate your skin, thereby providing you with smooth and delicate skin.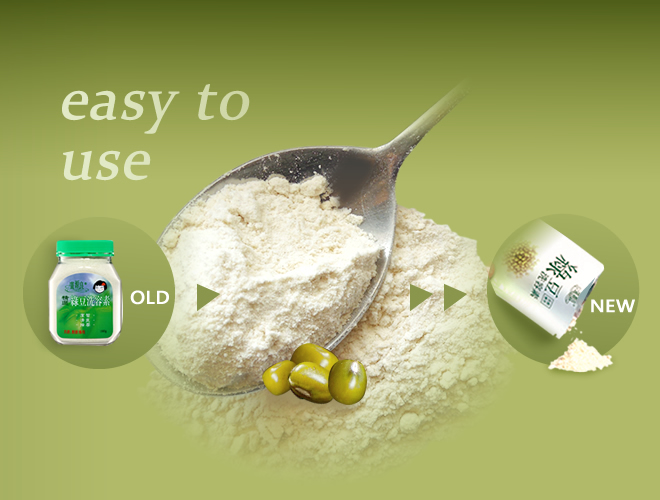 New Package for Easier Use
1、Easy for Preservation:Single packages were provided to prevent damp and waste.
2、Fast & Convenient:1 package = 1 using amount. Tear it open and mix it thoroughly before using it.
3、Natural Purification:Without adding any preservatives, the automatic filling of pure botanic powder effectively reduce the risk of falling dust.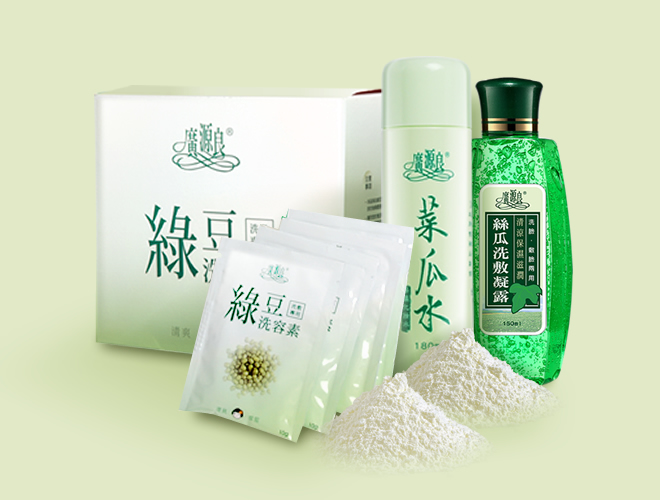 Publication of Secret Formula
By using our Mung Bean Facial Wash (Powder) along with Luffa Cleansing Gel or Luffa Toner, the mixed solution can remove excess oil and enhance moisturizing.
Purification and Oil Removal Tips for Natural Health DIY
STEP01.

Luffa Cleansing Gel : Mung Bean Facial Wash Powder = 1 : 1.5; Luffa Toner : Mung Bean Facial Wash Powder = 1 : 2 (a suggested proportion that is subject to minor adjustments according to the skincare type). Please pour the Mung Bean Facial Wash Powder into the mixing bowl. Use the stirring stick to make room and slowly pour in the gel or toner into the mixing bowl while stirring it with a stirring stick.

STEP02.

Use a soft brush or your fingertips to apply a thick layer of solution to your face and wait for 3~5 minutes before washing it away with clean water. Afterward, you may use our Luffa Toner for better skincare effect.
main ingredient
Beadlike Bran

Bealike bran extract effectively inhibits the melanin vitality in your skin and prevents melanin from generating under sun exposure, not only removing old and dead skin cells on your skin surface but also reducing the roughness of your skin.

Mung Bean

Mung bean is rich in protein, calcium, carotene, vitamin B group and other rich nutrients with an exfoliation and oil absorption effect.

Soy Bean

Soy Bean contains superior proteins and beauty factors.
Product Rating (0)
Please rate our product with stars: