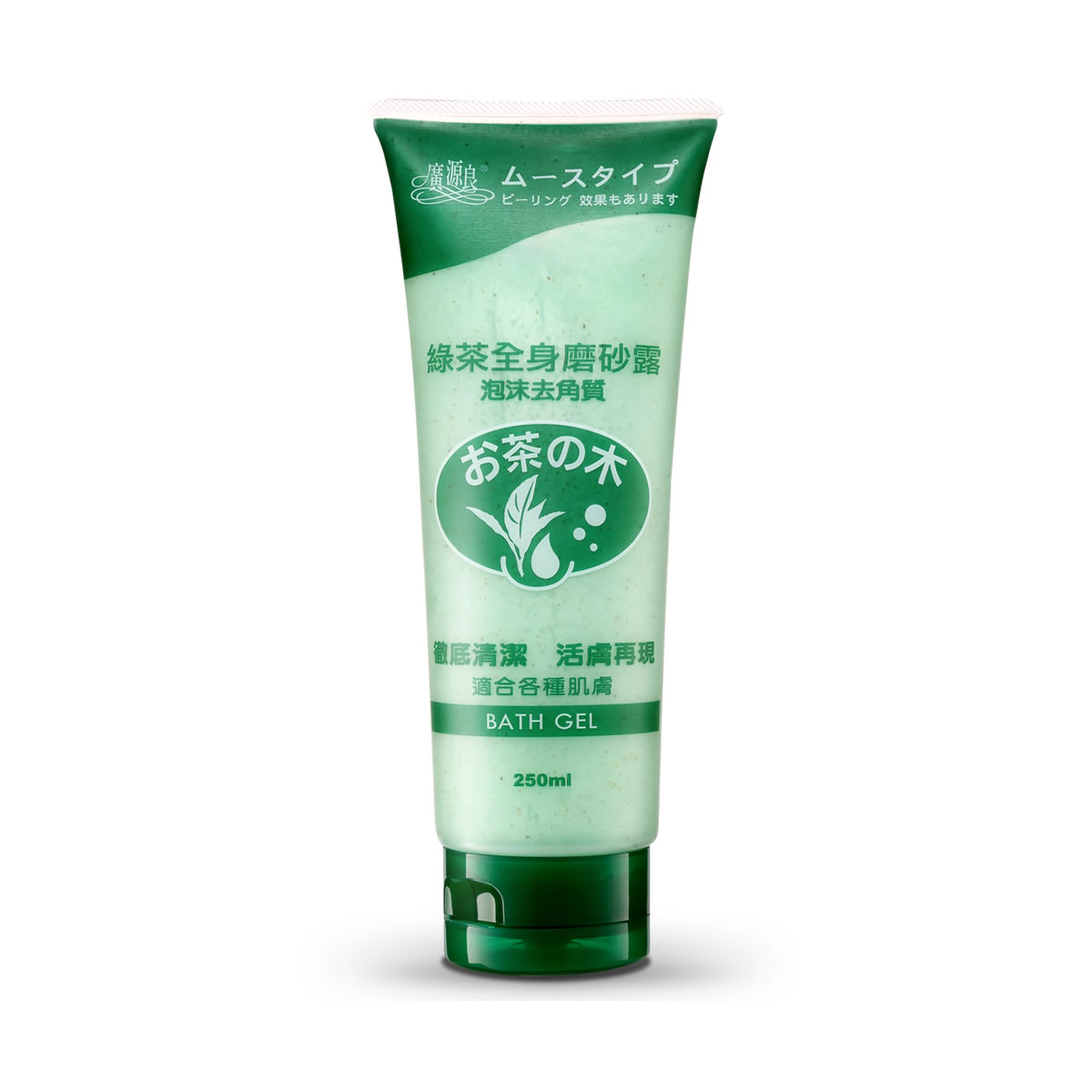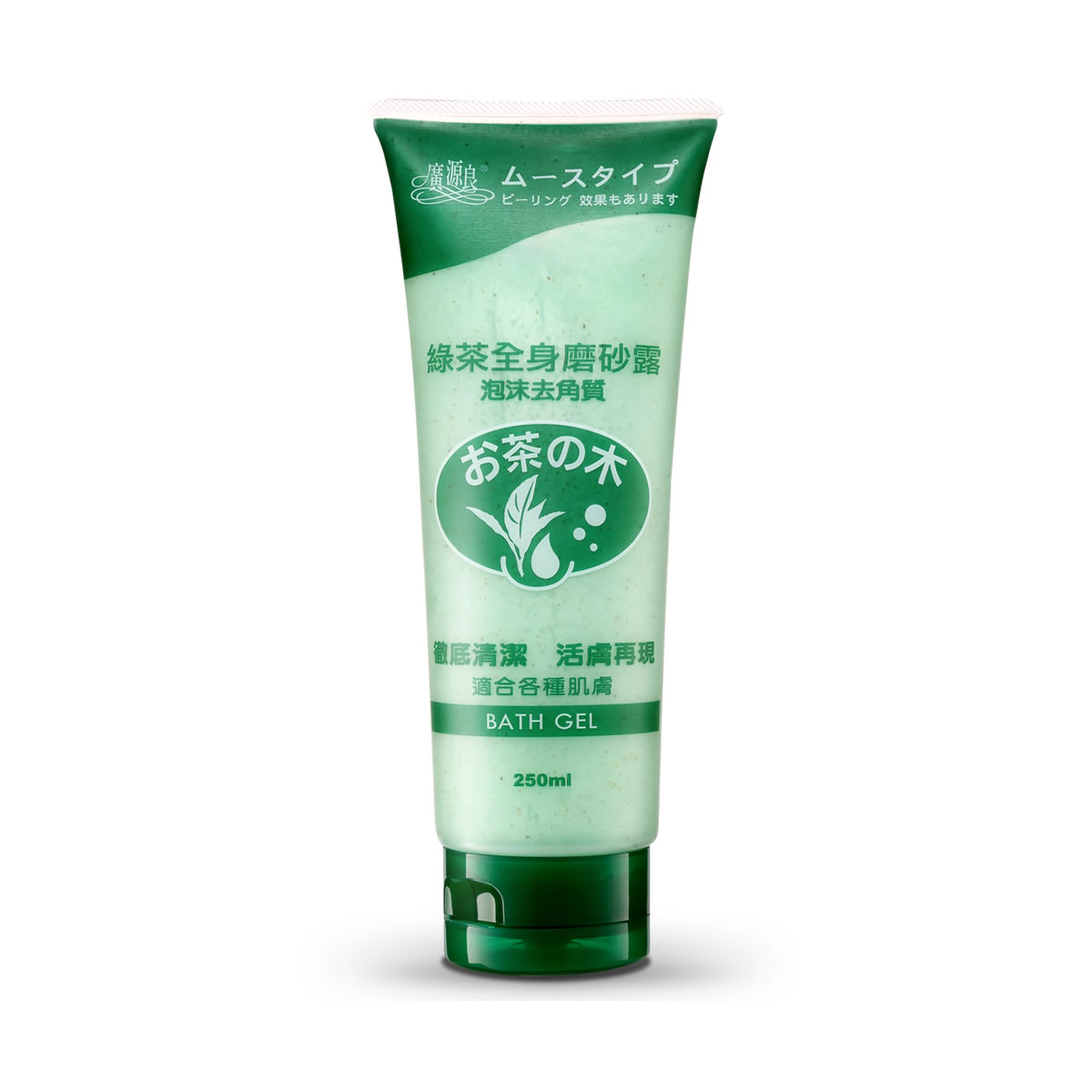 Exfoliating bath gel.
Green Tea Bath Gel
Removing coarse, dry, old, and dead horny layer with delicate foam for thorough cleaning.
Product Information

Applicable skin type: Suitable for the parts of skin with thick horny layer.
Shelf life: 3 years.
Expiration Date: see the label on the package.
Place of Production: Taiwan. Insisting on natural products, KYL provides products that are made in Taiwan (MIT).

Instruction for Use and Precaution

Applying a proper amount of green tea bath gel to the slightly wet body parts before using clean water to wash it away.
● If your skin has any abnormal reactions, wounds, redness, or eczema, please stop using the product.
● For sensitive skin, please perform a local test on your skin. Make sure there is no irritation reaction before using the product.
●If you feel uncomfortable, please stop using the product and consult a professional doctor.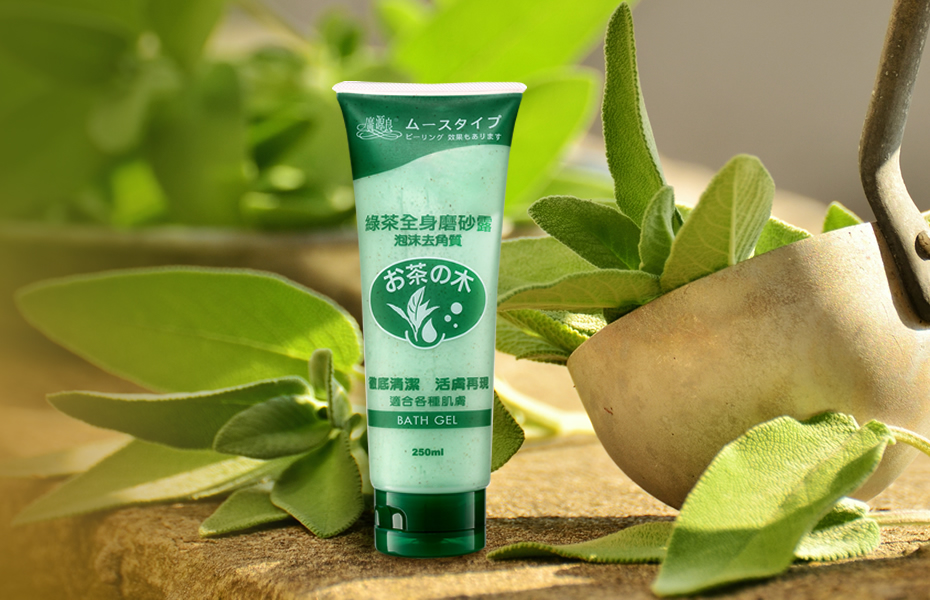 Body Exfoliation
Our Green Tea Bath Gel is rich in catechin polyphenols and soothing factors to accelerate cell growth and keep your skin beautiful and vitalized. Walnut shell grinding particles and other natural ingredients gently purify the skin's rough and old dead skin cells, helping to form a natural water-locking protective film. After use, you'll feel your skin both soft and smooth and your whole body refreshing and revitalized.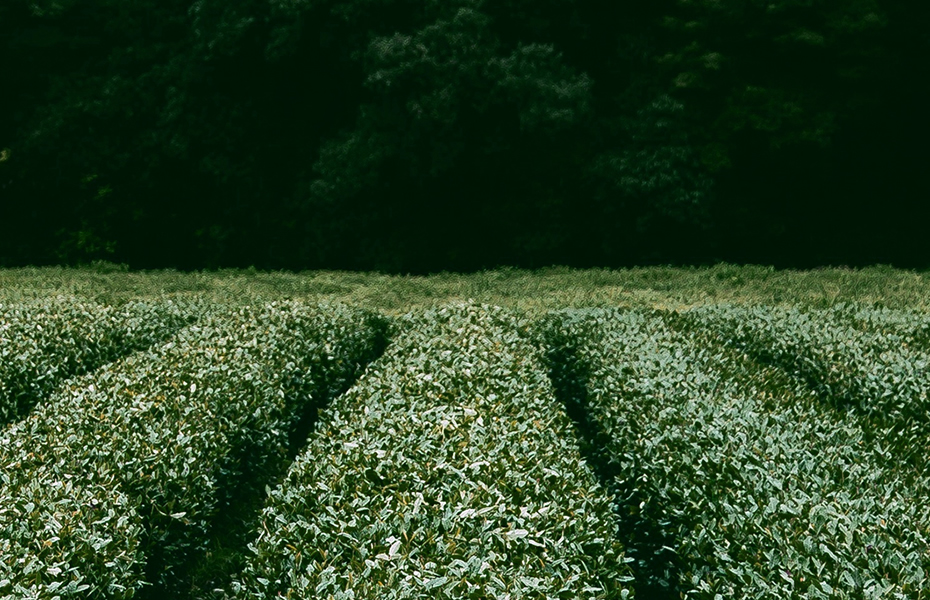 Removing rough, dry,
old, dead skin cells,
our Green Tea Bath Gel generates foam for a
thorough exfoliating and cleansing purpose.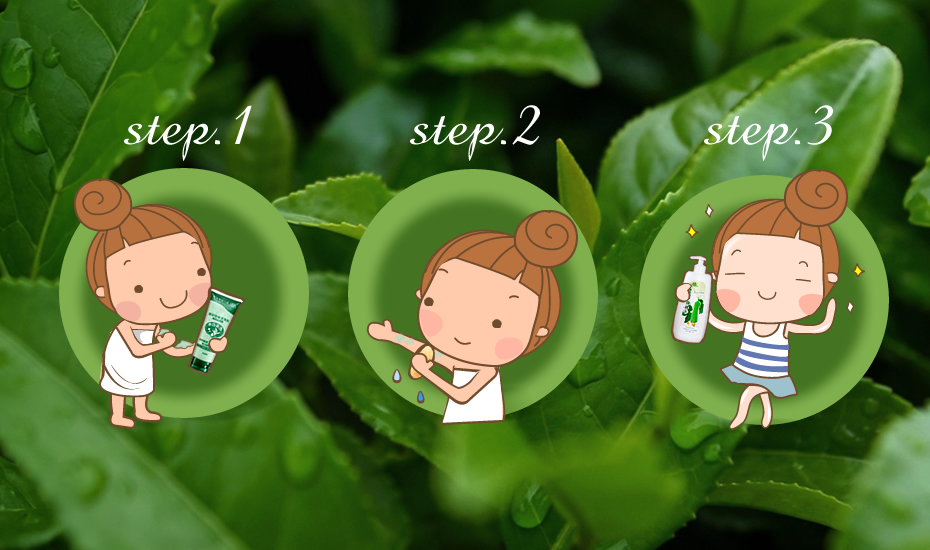 Natural Exfoliating Luffa Scrubber Instructions for Use
STEP.1
Apply our Green Tea Bath Gel to your whole body.
STEP.2
Dip the natural exfoliating luffa scrubber into clean water
before wiping your whole body, especially your elbows,
joints, heels, toes, and nails where the skin color is darker.
STEP.3
After exfoliating, use the body lotion for a better skin
absorption and whitening effect.
main ingredient
Green Tea Extract

Rich in catechin polyphenols that are 20 times more effective than vitamin C and E, green tea extract deeply moisturizes your skin, removes your skin darkness, restores your skin whiteness, rejuvenates your skin and revitalizes your skin.

Allantoin

Allantoin repairs damaged skin, accelerates cell reproduction, and increases skin absorption.

Licorice

Licorice contains a unique water-soluble anti-allergic soothing factor to sooth your skin, enhance your skin elasticity, increase your skin moisture content, remove your skin darkness and restore your skin whiteness.

Walnut Shell

Walnut shell has a cleansing and exfoliating effect.
Product Rating (0)
Please rate our product with stars: