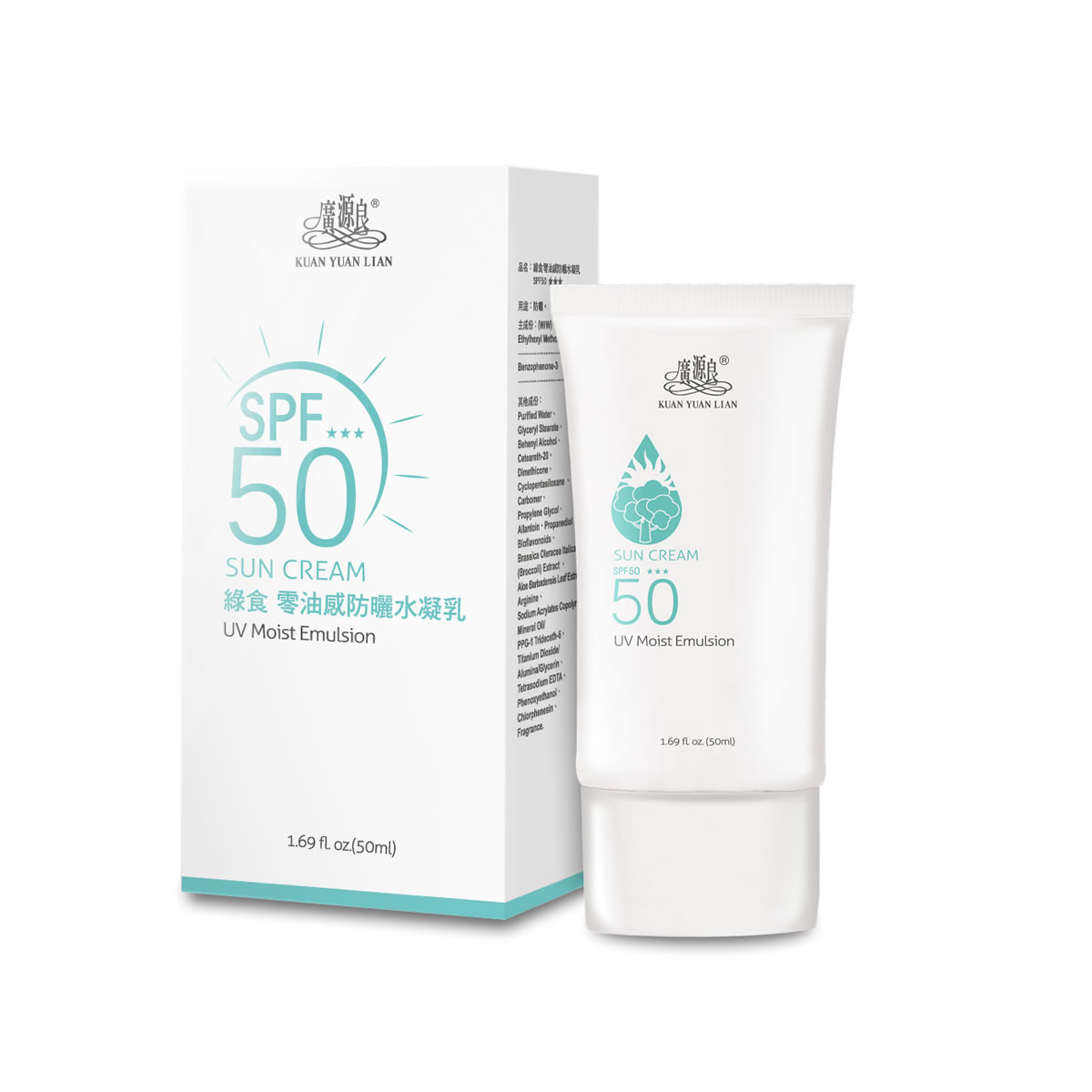 HOT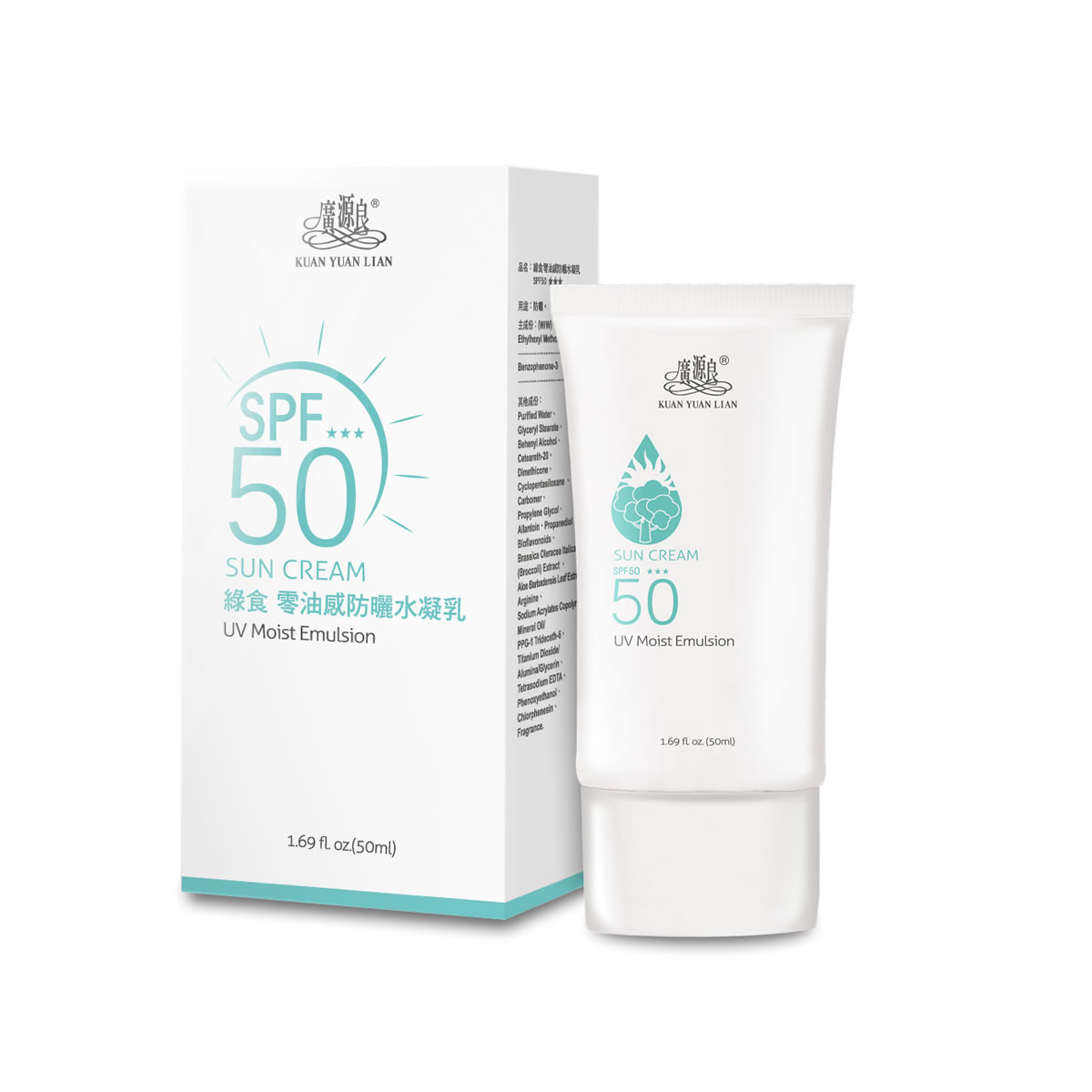 Refreshing, not oily, and burdenless.
SPF50 Sun Cream (UV Moist Emulsion)
Mild & easy to spread - without white cream cumulation.
Moisturizing, Refreshing, and not sticky.
Refreshing, not oily, and burdenless for better skin absorption.
EXP:2021.04
Product Information

Applicable skin type: Suitable for oily and mixed skin types.
Shelf life: 3 years.
Expiration Date: see the label on the package.
Place of Production: Taiwan. Insisting on natural products, KYL provides products that are made in Taiwan (MIT).

Instruction for Use and Precaution

Please apply the sun cream evenly to your face while avoiding the skin around your eyes before you put on your makeups or 15~30 minutes before you go outdoors. While engaging in outdoor activities or exposing to the sunlight, please replenish the sun cream in time to maintain the best sun protection effect. Make sure to wash the sun cream away with toner as necessary.
●Please keep the sun cream in a cool place away from direct sunlight and out of children's reach.
●For sensitive skin, please perform a local test on your skin. Make sure there is no irritation reaction before using the product.
●If your skin has any abnormal reactions, wounds, redness, or eczema, please stop using the product.
●If you feel uncomfortable (redness, swelling, itchy, irritation, and other abnormal reactions), please stop using the product and consult a professional doctor.

Customer Review(1)

m012@c*** – 2018/06/19.

之前用的防曬乳太油膩,總覺得肌膚被悶住,一整天下來都很不舒服, 用了這款防曬乳,真的是零油感,墜上後一點都不油,很清爽~ 再加上是植萃成份的萃取,也成為我夏日防曬的首選。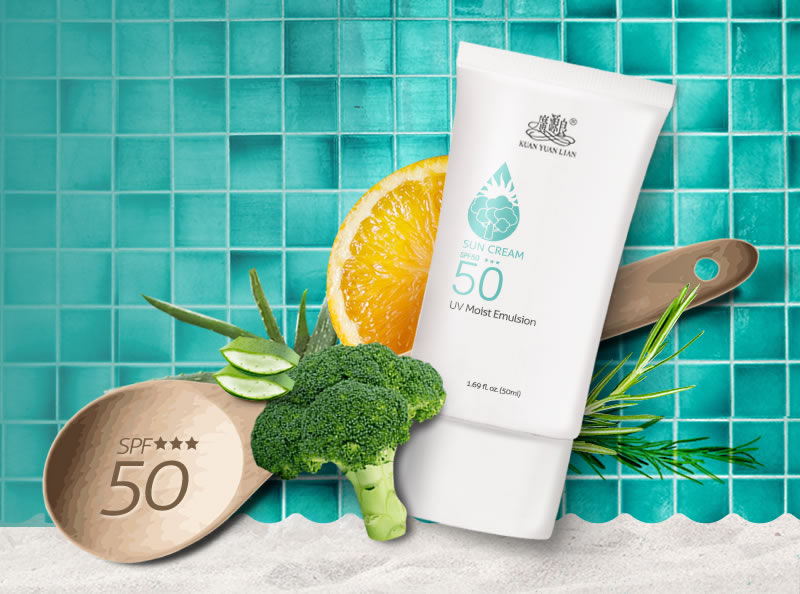 Refreshing, non-oily, and burdenless on your pores,
you're provided with a non-oily summer solution to remove acne from your skin.
With a non-oily, refreshing, and non-sticky formula, our SPF50 Sun Cream (UV Moist Emulsion) contains broccoli, citrus bioflavonoids, and aloe polyphenols that were extracted from green fruits and vegetables to ensure instant sun protection, oil control, pore shrinkage in just one spray wherever you go.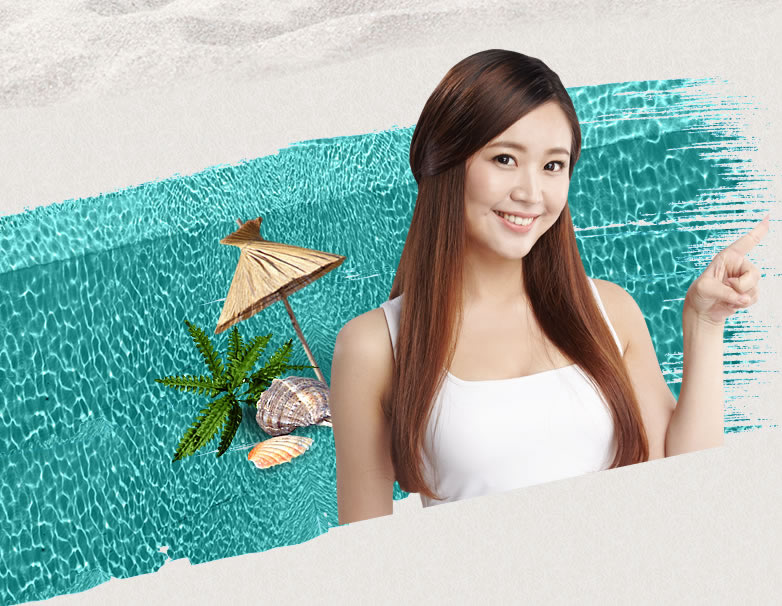 Sun Protection
What is the difference
between SPF35 / SPF50?
SPF (Sun Protection Factor) means the total time it takes for your skin to turn red during sun exposure. For example, if an individual's skin turns red after sun exposure of 10 minutes without any sunscreen application, it would take 500 minutes (10X50) for the individual's skin to turn red after sun exposure if an SPF50 sunscreen is applied.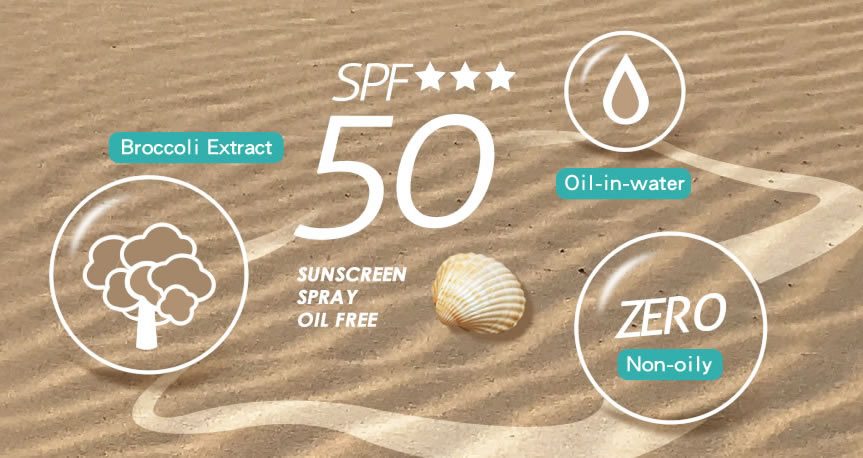 Broccoli Extract
Multiple green foods, purification, moisturizing, anti-aging functions.
Non-oily
Refreshing, non-oily, and no burden on pores.
Oil-in-water
Oil-in-water formula provides moisturization and sun protection
with great freshness without any oily feeling, which is suitable
for both men and women.
main ingredient
Broccoli

Broccoli contains a rich level of sulforaphane to keep your skin purified and polyphenolic antioxidants to strengthen your skin against UV rays.

Citrus

Citrus boosts your horny layer (stratum corneum) reproduction and renewal to increase skin translucency, moisture content, and elasticity.

Aloe

Aloe extract stimulates the synthesis of collagen and elastin to slow down your skin aging process.
Product Rating (1)
Please rate our product with stars: