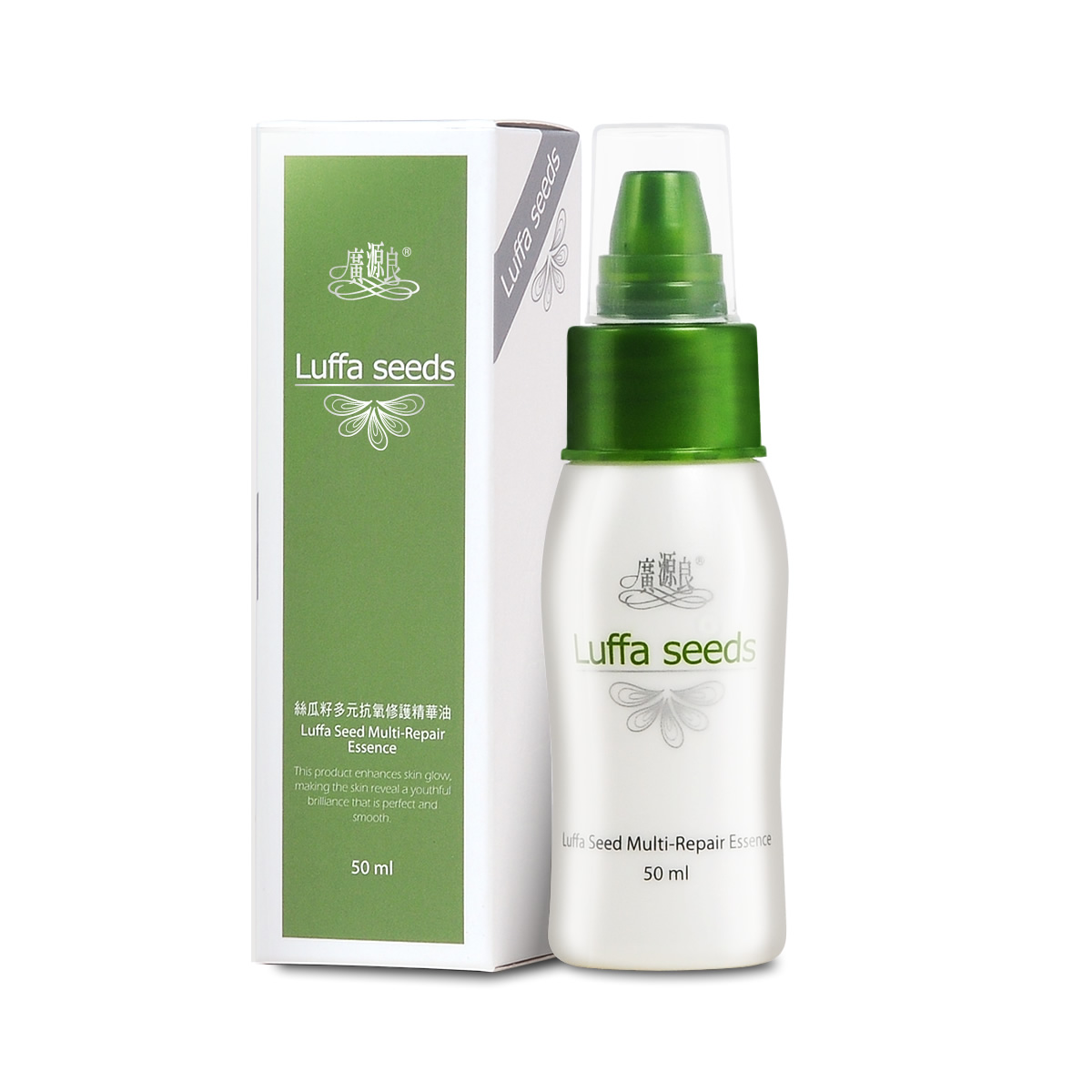 HOT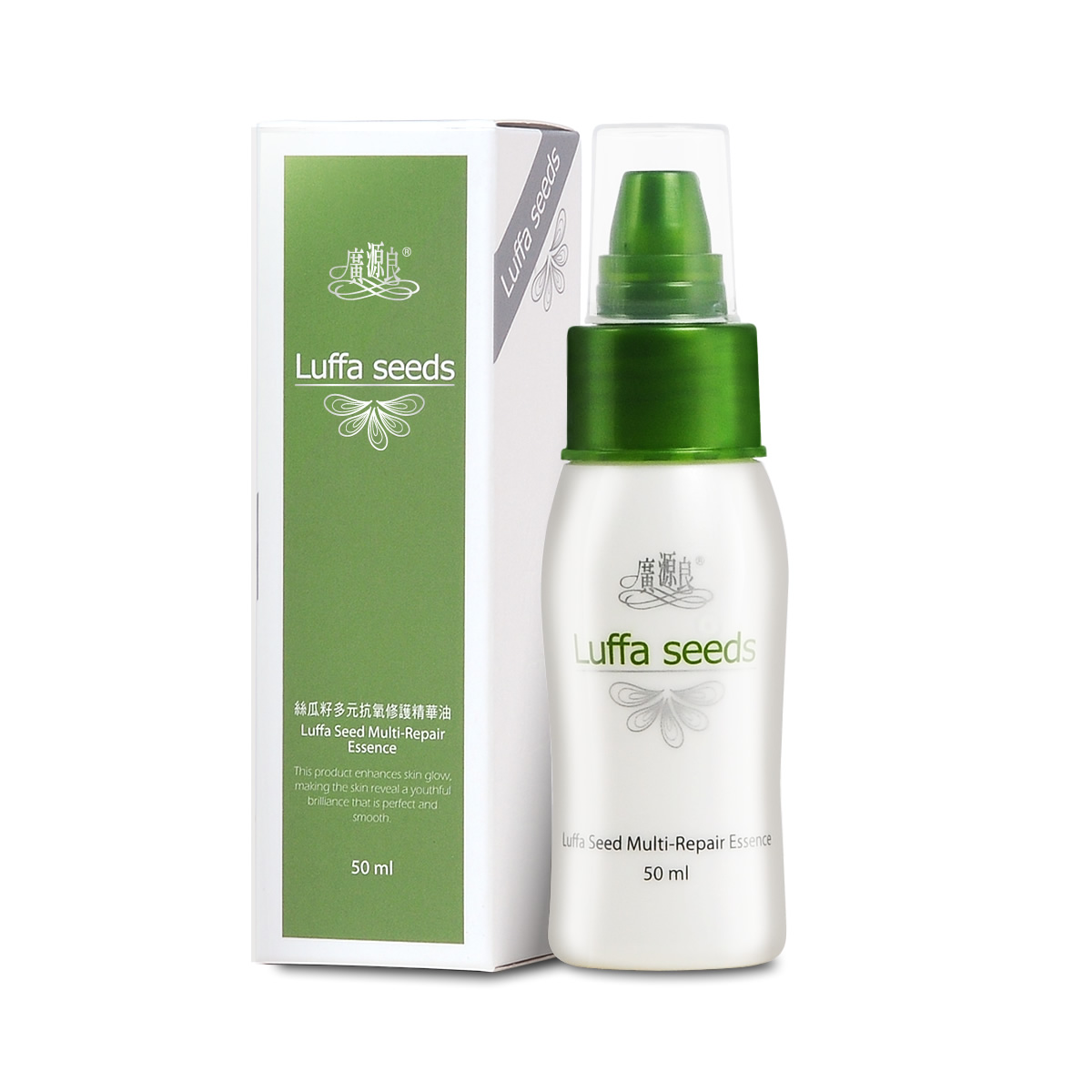 Three times concentrated, eight times repair.
Luffa Seed Multi-Repair Essence
Intensive skin revitalizing and deep repairing.
Strengthening skin's repair and immunity.
A unique repair formula that creates a perfect skin texture.
Product Information

Applicable skin type: Suitable for general and mixed skin types.
Shelf life: 3 years.
Expiration Date: see the label on the package.
Place of Production: Taiwan. Insisting on natural products, KYL provides products that are made in Taiwan (MIT).

Instruction for Use and Precaution

After using the toner, please apply a proper amount of essential oil before massaging your face and neck so that it can be distributed evenly to your skin for better absorption.
●While using the essential oil, please close your eyes. If the essential oil gets into your eyes, make sure to rinse with plenty of water immediately.
●If your skin has any abnormal reactions, wounds, redness, or eczema, please stop using the product.
●For sensitive skin, please perform a local test on your skin. Make sure there is no irritation reaction before using the product.
●If you feel uncomfortable, please stop using the product and consult a professional doctor.

Customer Review(1)

aa0918*** – 2018/06/22.

不知道從什麼時候開始成了這款精華油的忠實愛用者,過去我一直都是使用X蔻的小黑瓶在做每天的肌膚保養,但在使用過這瓶精華油後,整個是把小黑瓶拋諸腦後,除了質地清爽好吸收不怕油之外,前一晚睡前薄擦一層在臉上,隔天就會發現肌膚明顯透亮,這是我用了那麼久的小黑瓶所看不到的效果,價格又相對便宜很多,確實是一款CP值很高值得入手的產品。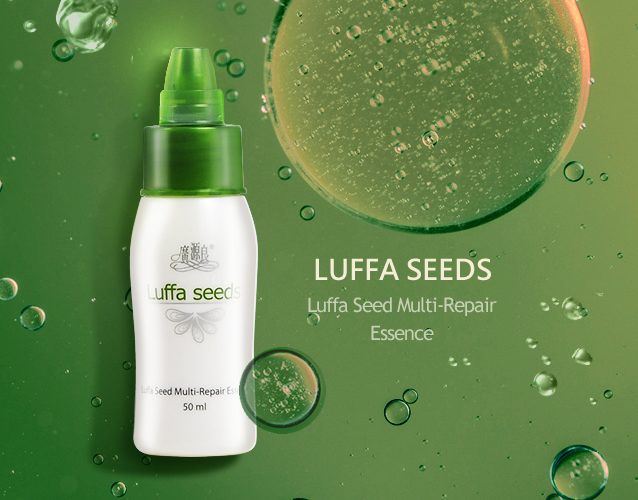 3 Times Concentrated
& 8 Times Repair
Rich in multiple botanic oils that help restore your skin, injects abundant moisture to your skin, increases your skin vitality, and restores your skin firmness and elasticity so that your skin appears to be both smooth and delicate. Additionally, vitamin B5 and vitamin E are also added to enhance skin restoration & protection, strengthen skin nourishment, increase skin vitality, reinforce skin moisturization, deeply repair your skin, and brighten up your skin, thereby giving your a supple and youthful glow.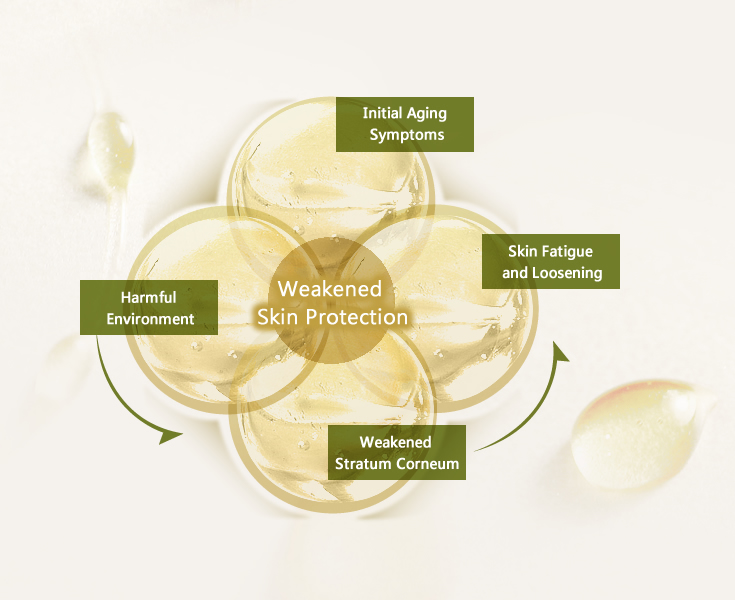 Luffa seeds effectively deal with the initial symptoms of aging:
Since your skin's natural protection mechanism is weakened as you grow older, we start by resolving the 4 major factors that weaken your skin's natural protection mechanism. After passing 20, you will experience some degrees of "initial aging symptoms", exposed to "harmful environment" resulted from air-pollution and sun exposure, experience "weakened stratum corneum" after receiving cosmetic surgery, and have "skin fatigue and loosening" for staying up late. These are the 4 major factors that weaken your skin's natural protection mechanism. Luffa seeds help to enhance your skin's natural protection mechanism and fundamentally solve the problem of skin aging caused by weakened skin protection.
20 is the age for you to fight against initial aging symptoms
and get ahead of others at the starting point!

Fight against the biggest enemy attributable to aging - free radicals.
How free radicals are generated.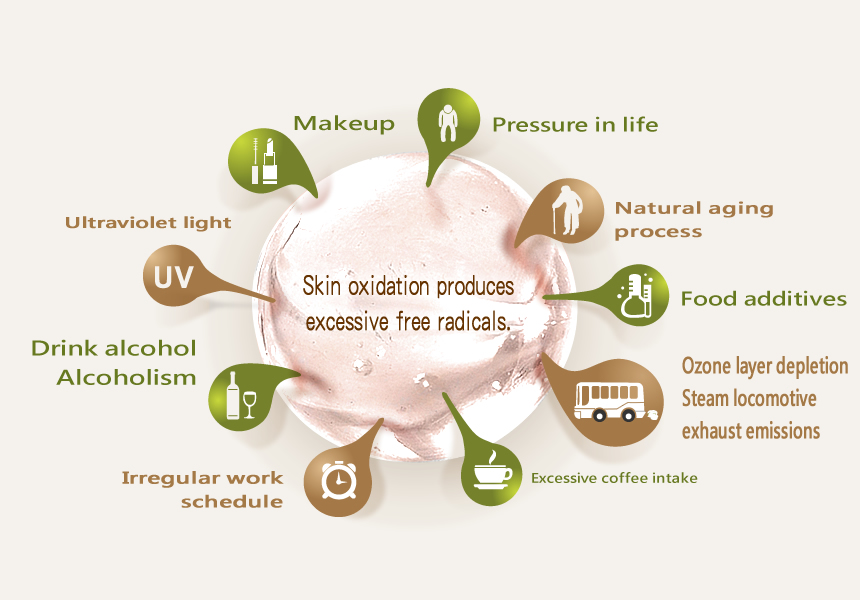 Product trial satisfaction rate: 92%
01. Preventing the Initial Aging Symptoms:exclusively developed for aging skin
Comprehensively improving your skin health and exclusively developed to treat your initial aging symptoms, luffa seeds multi-repair series contains multi-repair factors to secure your skin's natural sebum barrier and stabilizing your skin conditions.
02. Extremely Mild:restore your healthy skin after cosmetic surgery
The composition of fatty acids in luffa seed oil is similar to the composition of stratum corneum of human skin, allowing your skin to recreate healthy skin base. Containing multiple botanical extracts of high mildness without extra irritations, is rich in antioxidation & restoration factors that help recreate your sebum membrane and restore your skin health.
Continuous restoration day and night to maintain your young skin at an optimum level.
Sufficient Moisturization

◆ Healthy Skin: A complete sebum membrane can resist external stimuli and injuries, reduce skin allergies, and improve skin moisture content.

Insufficient Moisturization

◆ Damaged Skin: Low skin barrier function may lead to allergic reaction, aging skin, and dry skin.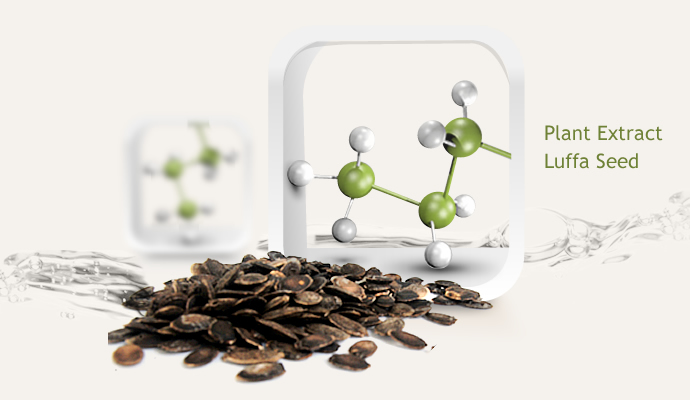 For botanic extracts, KYL knows that the key ingredient is none other than luffa seed oil.
With over 30 years of research and development, our
professional team keeps on developing botanic
extract skin care products. From luffa toner to the
entire luffa plant, we now launch a series of
revolutionary skin care products that are made from
luffa seed extract.
1. Stringently Selected Ingredients
We select luffa seeds that were completely dried after sun exposure to retain rich antioxidation factors.
2. Professional Botanic Extracts
After crushing and grinding the luffa seeds, we use steam distillation approach and cold condensation technology to produce luffa seed oil + luffa seed serum.
3. Patented Ingredients
With a rich content of linoleic Acid ω-6 of about 60%, luffa oil can help you fight against free radicals and create a hydrating barrier so that your dehydrated skin can be restored to a healthy status.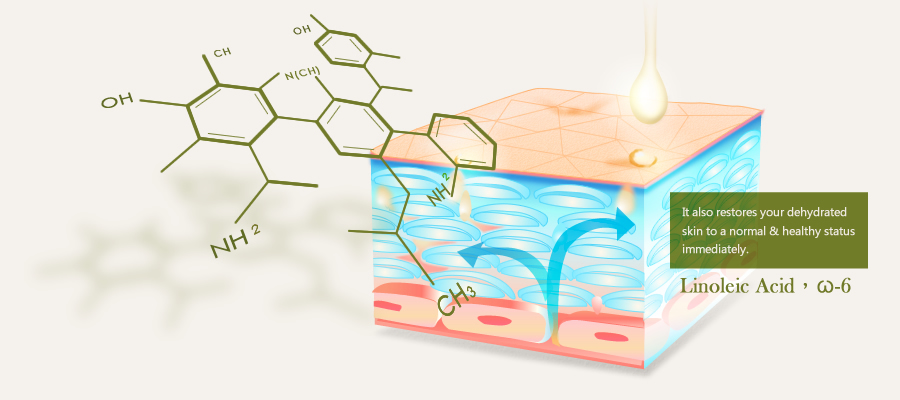 4. Fast Absorption Beyond
Your Imagination
The molecular structure of luffa seeds is similar to the molecular structure of oil secretion by your skin, allowing fast skin absorption without any burden. After thorough skin absorption, you will immediately feel that your skin becomes soft and smooth without any sticky feeling.
main ingredient
Luffa Seed Extract

Luffa seed extract repairs epidermis sebum and restores skin vitality.

Vitamin E

Highly resistant to oxidation, vitamin E repairs your skin and delays your skin aging process.

Avocado Oil

Rich in protein and lecithin, avocado oil can be easily absorbed into your skin pores to boost metabolism and rejuvenate your skin, thereby achieving a moisturizing and softening effect.

Vitamin B5

Vitamin B5 deeply moisturizes and repairs damaged stratum corneum.

Rosehip Oil

Rosehip oil deeply nourishes your skin, provides nutrients, prevents skin from aging and drying, and strengthens skin tissue.
Product Rating (1)
Please rate our product with stars: